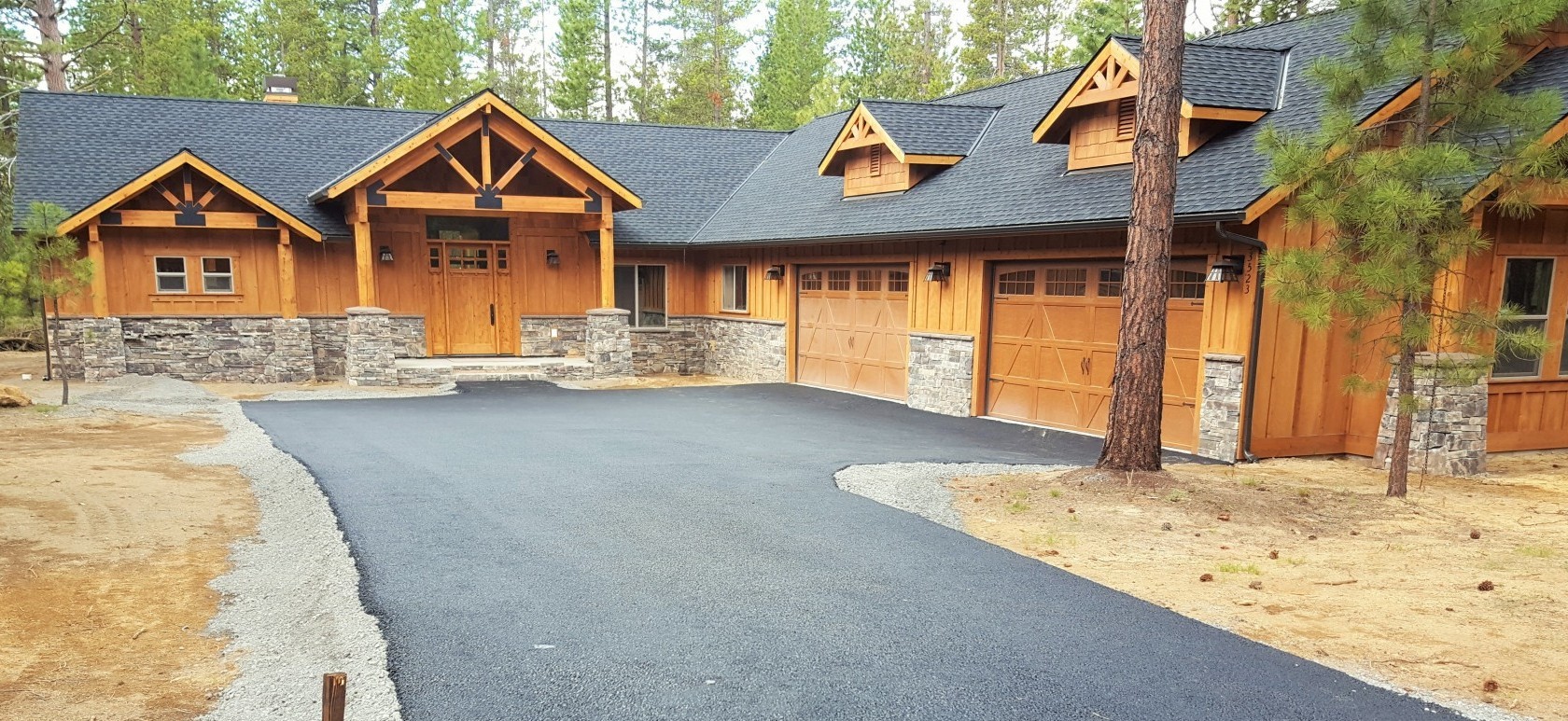 These are photos from our residential jobs.





These are just a few of the beautiful shops we have built over the years.

Local La Pine Businesses that we have enjoyed taking part in, making our community beautiful!
Remodels that we have completed, the Williams' has an enlarged tile shower, whole home tile floors and we got rid of the outside unused "deck space'' enclosed it and added can lights to brighten up the home!
Above are two of our favorite remodels. Whole home and Kitchen/Living room.